Tuesday 7 January 2020 - 8 h 00
Event Navigation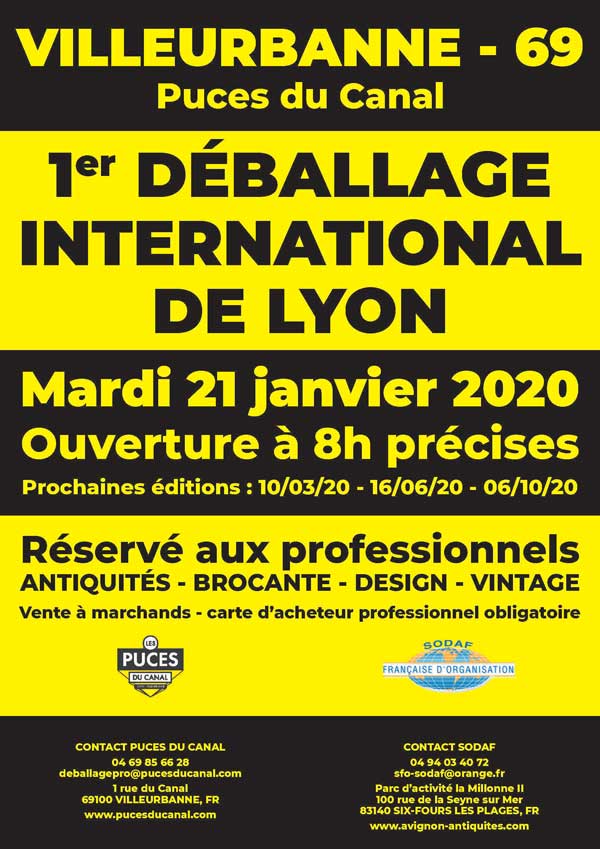 For this year 2020, there will be the brand new professional unpacking of LYON-VILLEURBANNE (69).

This will take place for the first time on the historic site of the canal flea market for four summer editions.

These professional markets will take place on Tuesday JANUARY 21, TUESDAY MARCH 10, TUESDAY JUNE 16 and TUESDAY OCTOBER 06.

With its international reputation and the association of it and SODAF, organizer of international professional unpacking in Avignon.

We wish you a good reception of this new event which awaits you.

Regards, SODAF.
Event Navigation